Road Rat homepage (currently under reconstruction)

Welcome to the Home Page of the Road Rat, an aircooled VW based sports car living in Wellington, New Zealand.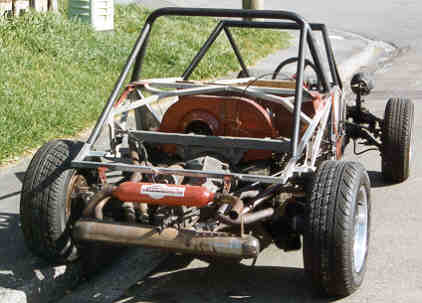 Basic Details:

Year build started: 1992, Year finished: 1999

Length: 2860mm (9' 6"), Width: 1580mm, Height: 1200mm

Brakes: Front Disc, Rear Drums

Engine: Aircooled VW, 2175cc, Mid mounted

Wheelbase: 2100mm Track: 1375mm, Front and Rear

Curb Weight: 585kg (1300 lb)
CLICK ON THESE LINKS . . . .


| | | |
| --- | --- | --- |
| Pages at this website | Youtube links | |